We talked to 7 Nigerians about what makes them happy — and here is what they had to say
Today, March 20, 2019, is the International Day of Happiness also known as Happiness Day.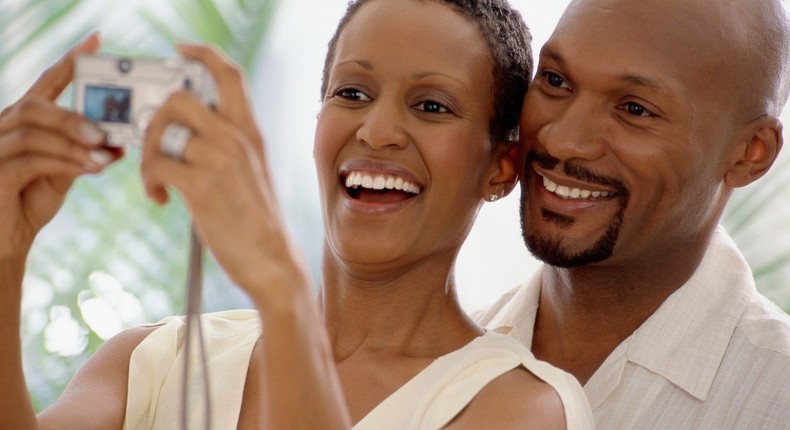 It is a global happiness movement started by philanthropist, activist and prominent United Nations special advisor Jayme Illien in 2011.
The first ever international day of happiness was celebrated on March 20, 2013. In honour of this significant day, Business Insider SSA by Pulse asked seven Nigerians to tell us what makes them happy.
Here is what they had to say:
"I love it when I am comfortable. I love being able to afford a life of luxury that doesn't necessarily have to be over the top. Just what it takes to make people I care for happy and comfortable, that makes me happy." — Tope*
"Food, money, visiting new places, good music/movies, time with family and friends." — Ifeoma
"Happiness for me comes from satisfaction which I get from getting work done and my partner." — Ade*
ece-auto-gen
"Sun and large bodies of water make me happy." — Amaka*
"God, my wife and kids make happy." — Benedict*
"Here is what makes me happy: my kids, my wife, my mum, alcohol and sex." — Harry*
ece-auto-gen
"Money, music, poetry, being around loved ones, a good film or series (especially comedy), travelling, reading and writing." — Penny*
*Most of the names have been changed at the request of the subjects.
World's happiest countries
Meanwhile, Nigeria ranks really low on the World Happiness Report 2018. Of the 156 countries in the world, Nigeria was ranked 85th.
Pulse Nigeria
On the other hand, Mauritius is the happiest country in Africa. It is in the 57th position.
Here is how other African nations ranked on the list:
Libya (72)  
Algeria (88)
Morocco (89)
Cameroon (96)
Ghana (98)
Ivory Coast (99)
Benin (102)
Congo-Brazzaville (103)
Gabon (104) 
South Africa (106)
Senegal (111)
Somalia (112)
Namibia (113)
Niger (114)
Burkina Faso (115)
Guinea (118)
Gambia (120)
Kenya (121)
Mauritania (122)
Mozambique (123) 
Congo-Kinshasa (127)
Mali (128)
Sierra Leone (129)
Chad (132)
Ethiopia (134)
Uganda (136)
Zambia (138)
Togo (139)
Liberia (141)
Comoros (142)
Madagascar (143)
Lesotho (144)
Burundi (145)
Zimbabwe (146)
Botswana (148) 
Malawi (150) 
Rwanda (152)
Tanzania (153)   
Central African Republic (155)
South Sudan (156).
JOIN OUR PULSE COMMUNITY!
Recommended articles
Top 10 African countries with the highest crime rates
BREAKING: Sam Larry in police custody over Mohbad's death probe
NADECO calls for Tinubu's resignation amidst academic scandal
BBNaija's Angel debunks rumours tagging her relationship with Soma as PR
Sam Larry pleads his innocence over alleged involvement in Mohad's death
3 things you shouldn't do for a woman you are not married to
Why some people refrigerate their condoms before use
The wild sex and sexual practices of ancient Rome
Nigerians react as Amaechi, Adeyanju spotted in Law School