This Nigerian doctor's research could be the key to fighting cancer
His brain tumour research has won the 2019 Ronald L. Bittner Award.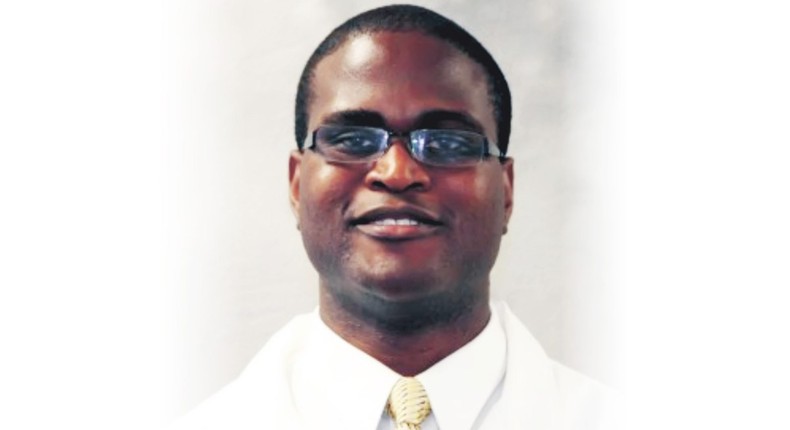 Chibawanye Ene, a Nigerian-born US-based doctor, has a research paper that could be the key to fighting cancer.
His work titled: "Anti-PD-L1 Immunotherapy Enhances Radiation-induced Abscopal Response in Glioblastoma", has been hailed for finding better treatment options for deadly brain tumours.
According to the Applied Radiation Oncology, a quarterly journal on cancer, his paper shows that "radiation combined with Anti PD L1 therapy induces an immunological response to unirradiated glioblastoma".
"The researchers are currently optimizing other treatment combinations that could also be readily assessed in phase I human clinical trials," the journal added.
Glioblastoma, also known as GBM, is the deadliest form of cancer that begins within the brain. The median survival for adults with standard treatment is between 11–15 months. 
This explains why Dr Ene's paper on Immunotherapy (a type of cancer treatment) has made him the recipient of the 2019 Ronald L. Bittner Award.
This prestigious award is given out yearly to a resident doctor or junior faculty member in the US with the best abstract paper on brain tumour research.
Dr Ene received the award at the 2019 American Association of Neurological Surgeons (AANS) annual scientific meeting in San Diego, US.
Other Nigerians doing big things abroad
Last week, a Nigerian teenager broke an American school's 125-year old record as when she became the first black valedictorian.
She passed with a 6.9 cumulative GPA on a 4.0 scale, which she earned by taking AP courses along with her electives. 
Explaining how she achieved this feat, she said, "maintaining the highest GPA in my class is a difficult task. It truly takes time management but more importantly acknowledging what you do it for. I know that I am no longer just representing myself."
Phillips has a the Full-Ride Forty Acre Scholarship to attend the Nursing School at the University of Texas in Austin. 
JOIN OUR PULSE COMMUNITY!
Recommended articles
Africa's richest woman Isabel Dos Santos finds herself deep in another financial scandal
Top 10 richest mineral-producing countries in Africa
Top 10 African countries with internet freedom
Top 10 African cities where it is most expensive to get food
5 African countries which have received loans from the IMF in 2023
Veteran Nollywood actor Adewale Adeyemo is dead
'There was a point...I was seeing the stage upside down' - Hilda Baci
Beautiful Nubia, Tosin Ashafa, others pay tribute to OAU alumnus Abass Oyeyemi
Tribunal rejects PDP, LP's request for live broadcast of court proceedings