These are the 5 least visited countries in Africa - here are all the exciting reasons to explore them
We take a look at these lesser known parts of the continent.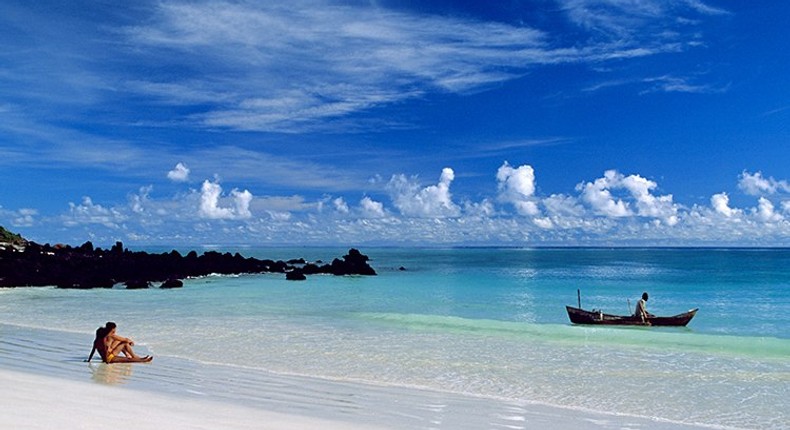 International tourist arrivals in Africa is at its highest since 2010 according to the United Nations World Tourism Organization.
Its Tourism Highlights for 2018 shows that 63 million tourists (9% increase) visited the continent last year. This made $37 billion (8% increase) in international tourism receipts. 
However, most are sticking to well-known destinations like Tunisia, which had a 23% growth in arrivals, Morocco, Kenya, Seychelles, Mauritius and the likes.
As such, a lot of people are missing out on some of the most beautiful places Africa has to offer. 
From the peaceful islands in Comoros to the historic sites in Guinea, here are the least visited African countries and why you should explore them for a relaxed experience:
Located in the ocean between Madagascar and Mozambique is Comoros the least visited destination on the continent. The report shows that there were only 28,000 international tourist arrivals in 2017.
Why you should visit: Often referred to as the "Perfume Isles," it has aromatic plants that infuse the air with an intoxicating aroma of cloves, bergamot, jasmine, vanilla and lemongrass. 
AFP
It has clear warm waters, unbelievably peaceful beaches, a mosque that reflects the islands' Arab heritage, and Moroni's Musée National des Comores. 
This relatively unknown slice of heaven is also rich in wildlife which includes the Comoros falcon, nesting turtles, dugongs and whales. 
ece-auto-gen
Reasons to go: It has everything you could possibly want from rainforests and beaches to geological and natural attractions.
There is Praia Jalé, a beach where sea turtles nest, the National Museum, a dive resort, lots of marine life, lush jungle with former coffee plantations, hundreds of orchid species and birds.
It is the perfect spot for nature lovers as new species of both plants and animals are regularly discovered on the volcanic island, which is a UNESCO Biosphere Reserve.
Third, on the list is Djibouti which had 51,000 international tourist arrivals in 2010. 
Reasons to visit: Right here in the Horn of Africa is the out of the world experience you didn't even know you were looking for.
BusinessInsider
Situated at the confluence of the Red Sea and the Gulf of Aden, it has steam pouring from the Ardoukoba Volcano, bubblegum-coloured flamingos and camels grazing in Lake Abbé.
Travellers can also enjoy its beautiful white-salt beaches and islands as you feast your eyes on beautiful mountains.
In 2016, there were 54000 international tourist arrivals. 
Why you should visit: Despite Sierra Leone's deadly civil war and Ebola outbreak in recent times, this West African country has several tourist attractions.
Thee include nesting sea turtles, pygmy hippos, rare birds, high mountains, forest reserves - home to chimpanzees and endangered elephants.
It also has lots of historic sites, the Tacugama Chimpanzee Sanctuary, the Turtle and Banana Islands, which are great for snorkelers and divers.
Don't forget its white sand beaches which are perfect for long romantic walks.
Last on the list is Guinea with 60,000 international tourist arrivals in 2016.
Reasons to go: Also located in West Africa is this beautiful country which has over 20 ethnic groups. History lovers will enjoy getting to know its rich history through its museums and historic sites located all over the country. 
Other reasons to visit include spectacular highlands, forests with rivers flowing through them, waterfalls, sandy beaches, nature reserves with plants, chimpanzees, the viviparous toad and various bird species.
ece-auto-gen
JOIN OUR PULSE COMMUNITY!
Recommended articles
Single mother of 9 children sentenced to death despite her cry for mercy
Video: Black Sherif goes global as players of Ligue 1 club jam to his 'second sermon'
Lagos Police boss Odumosu apologises, frees arrested #EndSARS protesters, journalists
Amazing transformation of 21-year-old man bullied for being born different (video)
Young Nigerians hit streets of Lagos, Abuja for #EndSARS memorial
Kuami Eugene reportedly throws plush birthday party for his house help, Mary (PHOTOS)
5 ways to have more mind-blowing sex in your relationship
Why do people make sex tapes?
Top 10 famous markets in Nigeria and what they are famous for