World Bank pumps $570 million to Ghana's economy to help make Accra the cleanest city in Africa, 3 others
The World Bank has committed some $570 million to Ghana to undertake some projects in the country.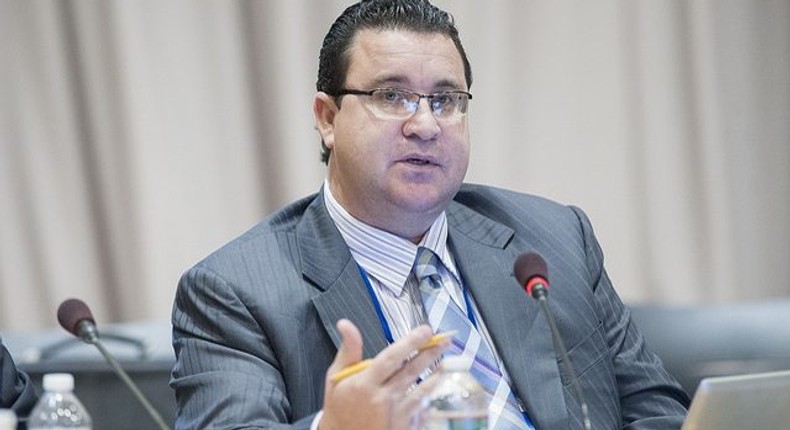 According to the bank, $557 million of the money is in credits while the remaining $13 million is in grants.
The projects include the $200-million Greater Accra Resilient and Integrated Development (GARID) project which is a multi-sector and transformative urban project aimed at supporting Greater Accra to become a cleaner, safer and more resilient city; and the $150-million Ghana Accountability for Learning Outcomes project aimed at improving the quality of education in low-performing basic education schools and strengthening equity and accountability of Ghana education sector.
The others are a $200-million Ghana Economic Transformation Project meant to promote private investment and firm growth in non-resource-based sectors of the Ghanaian economy and the fourth project being additional financing for the Ghana Forest Investment Programme – Enhancing Natural Forest and Agroforest Landscapes Project, which comes with a $12.4-million grant.
The World Bank noted that the projects align well with the government's priorities for improving the private sector space, enhancing resilience and supporting human capital and ensuring sustainability of its natural resources.
At a signing ceremony with Ghana's Minister of Finance, Ken Ofori-Atta; World Bank Country Director, Pierre Laporte said his outfit is committed to strengthening partnership going forward.
"We will work with you hand-in-hand to ensure that these projects, as well as others already ongoing, are implemented timely and effectively," he said.
Adding that the move will, in turn, result in efficient use of resources, achieve the projects' objectives, and most importantly, positively impact the lives of the people, communities and institutions,
"One important aspect of the implementation process is feedback from beneficiaries. Implementing entities, thus, need to ensure there are functional grievance redress mechanisms and strong citizens' engagement for all projects as they contribute to effective, efficient and sustainable delivery and outcomes," Laporte disclosed.
JOIN OUR PULSE COMMUNITY!
Recommended articles
10 African countries with the highest debts to the IMF
Meet the Sapeurs, Congolese who wear expensive outfits though they live in poor communities
Egypt's richest man joins trending billionaire migration to UAE
10 African countries with the largest population lacking electricity
World Bank to provide electricity for 100 million Africans by 2030
Top 10 African cities with the highest purchasing power
10 African countries with the highest fertility rate in 2023
Demand for used cars in Nigeria surges amid high inflation and declining GDP
5 ways to spot a sex addict or know if you are one