5 people explain how their life unexpectedly changed after retiring early
The reality of early retirement doesn't always match up with the perception — there are some unexpected elements early retirees need to adjust to.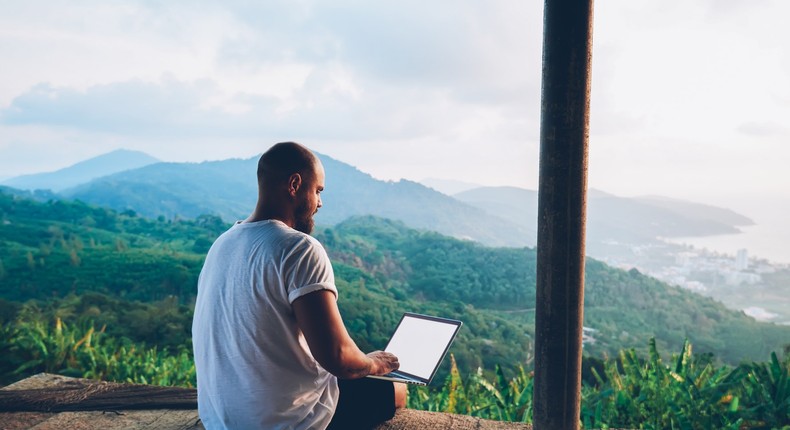 early retirement
early retirement
While there's a new sense of freedom and liberation, according to many early retirees, there's also a few unexpected elements that may require some adjustment in early retirement.
For example, some early retirees face an identity crisis and need to find a new source of motivation. Others realize an initial increase in happiness doesn't last forever. Some also learned how to get out of their comfort zone — but that, in the long run, is a positive thing.
Here, early retirees talk about the ways they didn't expect their life to change after retiring early.
Happiness doesn't really increase during early retirement.
Early retirement isn't the answer to long-term happiness.
Karsten, who retired early at age 44 and blogs on EarlyRetirementNow.com, said he didn't feel instantly happier the day after he retired early.
Leaving your job could lead to an identity crisis.
BusinessInsider
According to Dogen, a self-named "grizzled veteran" of the early retirement life, one of the downsides of retiring early is suffering from an identity crisis if you've spent several years working in a profession, which plays a large part in shaping your identity.
With more time, you might need to find a new source of motivation.
BusinessInsider
That said, many early retirees end up needing to find a new source of motivation.
Brandon of the Mad Fientist, who retired early at age 34, previously said that his biggest mindset shift after retiring early was realizing that money was no longer motivating.
"This is quite a shocking and uncomfortable shift for me," he wrote. "Money has motivated my entire adult life until this point.
Goals and dreams tend to change.
BusinessInsider
With a new source of motivation, it's not surprising that your goals and dreams might change.
Grant Sabatier, who retired early at age 30 with $1.25 million, previously told Business Insider he wish he knew how much was going to change.
Life becomes about living outside of your comfort zone.
BusinessInsider
The act of retiring early itself — a departure from the the norm — is a step outside many comfort zones. With time on your hands and money in the bank, you should only continue to step outside your comfort zone once you take the initial leap.
Early retiree Steve Adcock of Think Save Retire said that getting out of your comfort zone can lead to more overall satisfaction. Getting out of your comfort zone can also help you make uncomfortable money decisions you're not used to — like cutting back and saving more, he said.
JOIN OUR PULSE COMMUNITY!
Recommended articles
BBNaija 7: He has sucked my breast, fingered me – Beauty says as she drags Groovy
BBNaija 7: Daniella, Khalid in marathon s*x as Amaka watches in shock
BBNaija S7: Here are 5 things Amaka should have done while Daniella & Khalid had sex
5 ex-beauty queens and their experiences on Big Brother Naija show
'Buga': A song of victory for Nigeria's medalists
BBNaija 7: Calm down, her script was perfect - Beauty's brother fires critics over disqualification
BBNaija: Biggie introduces new housemates to the show
Why Taiwo Awoniyi's Nottingham Forest played with a blank shirt against Newcastle
Oshoala breaks silence after Super Falcons WAFCON disappointment