Ethiopia limits cash withdrawals, here is why
Ethiopia's central bank has issued a directive limiting cash withdrawals for bank customers.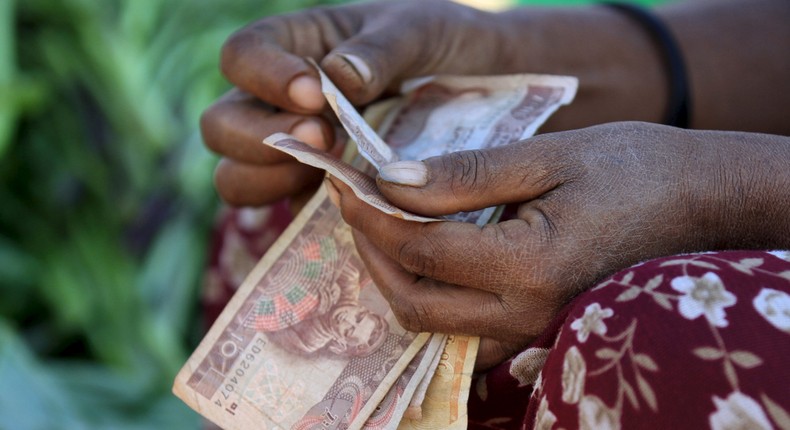 The Central Bank said the directive is to help tackle tax evasion and encourage more efficient use of money.
Per the directive, an individual can withdraw up to 200,000 birrs ($5,800) a day.
One person can only withdraw 1m birr ($29,000) in a month.
However, businesses can withdraw higher amounts. The Ethiopian central bank said businesses can withdraw around $8,000 per day and close to $74,000 per month.
According to the BBC, the Governor of the central bank, Yinager Dessie, said this directive will help manage liquidity for financial institutions. He added that they would sanction banks and credit companies that fail to comply with the directive.
Ethiopia's economy is described as a cash-heavy one. Experts have said that this new directive may affect transactions for small businesses as they adapt to the new measures.
Other experts have raised concerns about the timing of the announcement. They believe this is unhelpful in this time when the country's economy is grappling with the economic impacts of the coronavirus pandemic.
JOIN OUR PULSE COMMUNITY!
Recommended articles
Davido and Chioma spotted together for the first time since rumoured breakup
Fed Poly Bauchi sacks 2 lecturers for alleged sexual harassment
10 countries where prostitution is legal
'Fela Kuti was so hard'- Rap mogul Jay Z on why he included Fela's record in the soundtrack of new Netflix movie 'The Harder They Fall'
Why do single women find married men attractive for relationships?
Ghanaian artiste commits suicide after 'friend' said 'kill yourself' on his post
7 things every woman wants to hear during sex
Ever heard about the massacred souls that haunt Iva Valley in Enugu?
Socialite Cubana Chief Priest accuses BBNaija's Maria of 'stealing' his sister's husband