With a sad smile plastered on my face, I watched as my daughter danced across the hall happily with her husband.
At my Daughter's wedding reception.
They had just exchanged their vows few hours ago and we were now at the wedding receptioncelebrating their love in one of the finest hotels in Lagos, Nigeria. As the only child of one of the richest families in Africa, we had to go big for her. The room was packed with dignitaries from all across the world and by tomorrow, all media houses and blogs would be carrying the news including pictures.
Tiwa Savage was currently thrilling the guests with her latest single and no doubt, they were having the time of their lives. I wondered how I could be feeling despondent when there was enough happiness in the air at the moment. Loud chatters from a group of men beside me caught my attention and as usual, my husband was the center of attention. Marcus Okon, the son of the late business mogul, Chief Ekpeyong Okon and fashion icon, Madame Marie Claire.
He would never pass up an opportunity to boast about his wealth even though everyone knew he was as lazy as a donkey! Those men were only buttering him up in order to get an endorsement or contract. Our eyes briefly connected and I subtly looked away. Soon enough, I heard footsteps approaching from behind me and I already knew who it would be.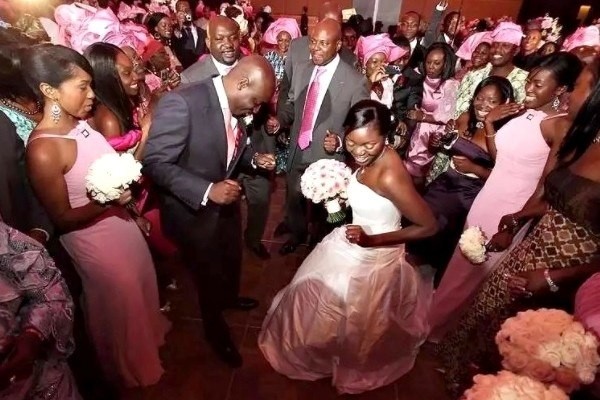 "Get up and dance with me" My husband ordered as soon as he got to my side. The last thing I wanted to do right now was dance as my body was still recovering from the "training" I had received from him last night.
"I'm weak. I have severe body pains" I tried to reason with him even though I knew it would be pointless.
He inhaled sharply, his nostrils already flaring up which was a sign of his impending anger. Images of blood splattered across our bedroom flashed through my mind and I quickly dismissed them. "Omaye, get up and dance or else…."
He didn't have to complete the statement. I knew what would happen if I went against his orders. Today was about my baby girl and nothing would ruin that. I reluctantly stood up, trying hard to disguise the pain I felt as I walked towards the couple, thinking how my life would have turned out differently if only I had just been patient many years ago…
Flashback...
"Omaye, baby… You know how hard I've been working just to get this money for you. Please bear with me. I'll give you the rest at the end of this month"
"This is just ten thousand naira Sam! What am I supposed to do with this change? In fact, if you knew you wouldn't have the money ready today, then why waste my time?" I hissed angrily.
Hurt was visible in his eyes but I was too angry to care. "You didn't even give me money for transport and yet, you made me waste the little I have just to come and receive this insult! I asked for ordinary hundred thousand Naira from you and you give me ten thousand Naira! You should see how my mates' boyfriends spend on them and I'm stuck with you!"
He hated when I compared him with other men and I knew this but honestly, I was tired of this mediocre life. Just last week, Jumoke's boyfriend had bought her a brand new Range Rover. I needed more and if Sam couldn't afford then it was time to move on.
I was too lost in my thoughts to notice when he went down on his knees. "Please Omaye, for old time's sake... If I had the money, I would give it to you. Business isn't booming as usual, please baby…"
"Don't annoy me any further"
"What else do you want me to do then? Do you even love me at all?!"
If he had asked me this question six years ago, I wouldn't have hesitated in giving a positive answer but now, I wasn't sure if I did any more. Sam and I are what you would call young lovers. We met in the first year of senior secondary school and we became stuck since then. What attracted him to me was his heart of gold. He offered assistance to anyone in need which made a lot of people take advantage of him but he wasn't bothered at all.
He was the most down to earth boy I had ever met and was loved by all. You would never catch him punish a junior or get angry at someone else when we were in school. And so it was only right that he became the senior prefect when we were in our final year in secondary school. You would think having absolute power would cause a change in Sam's behavior but it didn't. Instead, he became even more humble and kind. He always had the interests of the juniors at heart and made sure they weren't bullied by his mates. All these qualities made me love him even more and I was so sure I had found The One then.
Fast forward to a year after graduation, we gained admission into one of the most prestigious Federal Universities in Nigeria. My dream had always been to work in a law firm so I found myself in the faculty of law while Sam got admission to study engineering. This meant that our classes were held at different campuses. Although we seldom saw each other during the week, we were always together during the weekends. Soon enough, we gained popularity among our mates and some thought we were already married. Our relationship continued to blossom and everything was perfect for the first two years. However, things began to fall apart in our third year… the year Sam lost his dad.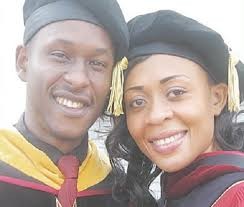 Pastor Peter James was a leader in one of the local churches in our neighborhood. He was truly a man who was blameless before God and Man. In fact, Sam was just an exact replica of his dad. He taught us so many lessons and it's safe to say he was one of my role models when he was alive. Daddy Sam, as I liked to call him, passed away in a ghastly motor accident that claimed his life and that of some of the members of the church as well. Before his death, Pastor James was the bread winner of his family as his wife had died during childbirth.
Sam didn't take his death lightly and for almost six months, he mourned him. However, he had to continue from where his father stopped. His bills weren't going to pay themselves and so, he had to look for a means of survival. Luckily for him, he found a job as a bartender in an expensive club in town. In as much as I tried to be there for him, eventually I got tired of managing the meager sums he would send to me… I had always pictured myself living the "baby girl" lifestyle… and my hunger only intensified when I met Aisha.
Aisha was one of the biggest girls on campus. She drove an expensive car that cost more than my school fees and was always dressed in designers from head to toe. Also, she always had a different hair extension anytime I saw her. Aisha was everything I aspired to become. We soon became close friends as I usually helped her complete her assignments and other school work. Sam always told me she was taking advantage of me but I didn't mind as long as I was close to her!
Slowly, she introduced me to her other rich friends and their lifestyle- clubbing every weekend, trips to different cities in the world, smoking and the rest. Barely three months after I joined the squad, I became a shadow of my former self. At this point, Sam was the last thing on my mind. He would call all the time and try to reach out to me but I hardly picked up and when I did, it was only to demand for money. It was one of those occasions that led to this… our first fight.
"If you really want to know the truth, I don't feel anything for you anymore. You make it difficult to! I mean, I have desires and you're not even doing anything about them"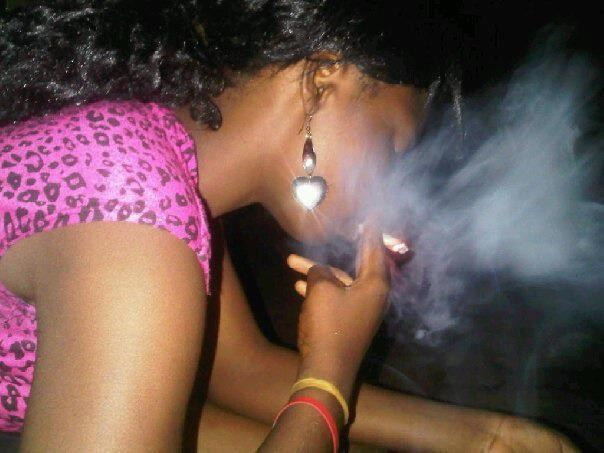 My statement made him flinch a bit. I could tell he wasn't expecting this. But honestly, it was better to tell him now than waste his time the more. I wasn't that little girl he knew in secondary school anymore… things had changed.
"I can't believe you're saying this Omaye. So you're just going to throw away all we've had just because I can't afford to buy you a few Chanel bags now? What happened to growing together?"  His voice quivered a bit and I know he was trying to hold back his tears.
"That's the issue! You keep thinking I'm still the same girl you feel in love with six years ago but I'm not! I'm a grown woman now who needs to take care of herself. You can't even take care of yourself talk more of me. You really need to let me go and find someone in your class!"
"Okay fine!" He responded with fury. "Go! I swear I won't bother you anymore! I just pray you don't regret this day! Leave!"
As I left his house that evening, it felt like I left a huge part of myself there and I tried to convince myself it was the right thing to do. However, I didn't have time to think much about it as I had just gotten a text from Aisha asking me to accompany her to a birthday party. It was at this party I met Marcus, son of Chief Okon and the rest is history.
The Truth dawns.
The wedding reception finally came to an end and the guests were filing out slowly. I had to stay back for a while to make sure everything was in order and see my daughter off to her new home. To be honest, I dreaded going back to my own matrimonial home. I knew exactly what would happen. It's the same thing that happened anytime he felt I was getting stubborn.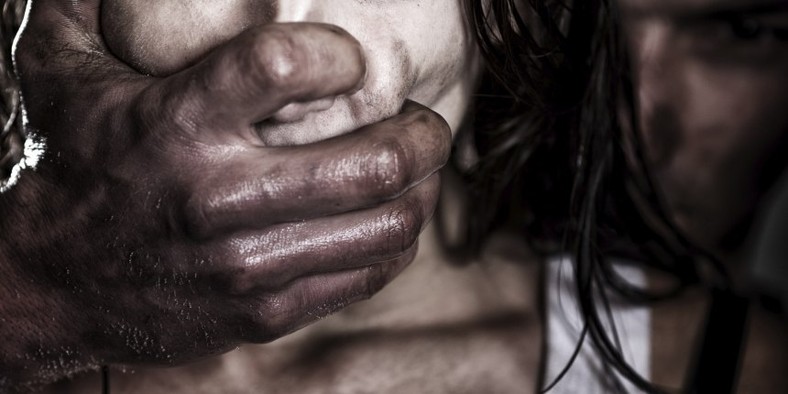 He would be there, waiting for me at the entrance of our bedroom, with a glass of whiskey in one hand and a belt or any object of his choice in the other hand. And then, he would beat me mercilessly, a form of training as he would say, until I faint or till he had to leave to go spend the night with one of his side chicks. I always wondered if he treated them the same way he did me.
Eventually, the hall was cleared and there was nothing left for me to do. I had to start going home because the longer I kept him waiting, the longer my training would be. As I walked towards my car, thoughts of my past lover filled my memory. Sam had kept to his promise- he never contacted me after that day. I began to imagine the life my greed had robbed me of. I imagined a life where I would be the queen in Sam's heart and our little babies running round our home.
At this point, I was seated in my car and I couldn't hold back the tears any longer. The luxuries and lifestyle I had been chasing in the past didn't mean anything now. I had everything I could ever ask for except true love. I cried for the love I thought I had found in Marcus… I cried for my babies that were snatched from my hands even before they were born… I cried because I had finally realized something I should have a long time ago… Love isn't in a man's ability to buy you designer bags or clothes, it isn't in his ability to take you round the world or propose to you in front of the Eiffel tower… It's in his ability to be there for you at your lowest point, his ability to still care for you even when you don't deserve it. No matter how much I tried, I couldn't deny it any longer.
Love is…SAM
And it's a shame that I lost it.
THE END
Written by Annie Johnson.
Annie Johnson.  Blog url: www.anniejohnsonn.com; Instagram: @anniejaai